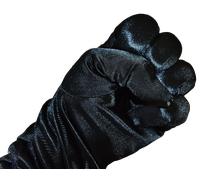 Here's a tune that shouts of Mars, to me.  It's by Linkin Park, the first track on their latest album, Living Things.
Broken promises and failed relationships are recurrent themes in Linkin Park songs.  This piece, "Lost in the Echo," seems to tell the story of someone who's been through many battles but has come out standing strong, undefeated and ready for the next fight.  He's been in fixed mode but is giving way to mutability, which brings relief.  There's a determination and a toughness in his words that I find appealing in a general sense.
This is a loud-voiced Mars, as you will hear if you give it a listen.  One of LP's lead singers is Chester Bennington, whom I like to call "Chester of the Golden Screaming Voice" :)
As is characteristic for LP, there's a roughness to both the language and the sentiments that you may not care for.
If you wish, then, put on your fatigues and get ready for Mr (or Ms!) Mars:
LOST IN THE ECHO
by Linkin Park, from Living Things, © 2012 Warner Bros. Records Inc.
You were that / foundation
Never gonna be another one no
I followed / so taken
So conditioned I could never let go
Then sorrow / then sickness
Then the shock when you flip it on me
So hollow / so vicious
So afraid I couldn't let myself see
That I could never be held
Back or up no / I hold myself
Check the rep / yep you know mine well
Forget the rest / let them know my hell
There and back / yet my soul ain't sell
Kept respect up / the best they fell
Let the rest be the tale they tell
That I was there saying...
In these promises broken / deep below
Each word gets lost in the echo
So one last lie / I can see through
This time I finally let you
Go
Test my will / test my heart
Let me tell you how the odds gonna stack up
Y'all go hard / I go smart
How's that working there for y'all in the back, huh?
I've seen that frustration
Been crossed and lost and told no
and I've come back / unshaken
Let down and lived and let go
So you can let it be known
I don't hold back I hold my own
I can't be mapped / I can't be cloned
I can't C-flat / it ain't my tone
I can't fall back I came too far
Hold myself up and love my scars
Let the bells ring wherever they are
'Cause I was there saying...
NO / YOU CAN TELL 'EM ALL NOW
I DON'T BACK UP / I DON'T BACK DOWN
I DON'T FOLD UP AND I DON'T BOW
I DON'T ROLL OVER / DON'T KNOW HOW
I DON'T CARE WHERE THE ENEMIES ARE
CAN'T BE STOPPED / ALL I KNOW / GO HARD
WON'T FORGET HOW I GOT THIS FAR
FOR EVERY TIME SAYING...
In these promises broken / deep below
Each word gets lost in the echo
So one last lie / I can see through
This time I finally let you
Go
To listen to the song on YouTube:
http://www.youtube.com/watch?v=pNv5g_9EliQ
PHOTO CREDITS
Image above, and photo of the female boxer below, from Pixabay (CC0)
Photo of Chester at the mike is by Kristina Servant, "Linkin Park Montreal," from Flickr (CC-licensed; cropped by me).