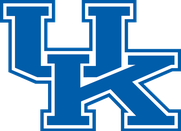 We have arrived at the NCAA Men's Basketball championship game for 2014! The Kentucky Wildcats are favored over the UConn Huskies to win the title game that's set to tip off at 8:10 p.m. CDT in Arlington, Texas. The time as I write this is just after 7 p.m., one hour to tip-off.
I've learned from past experience that tip-off does not always happen on schedule. So the first chart in the gallery below is tentative until the game actually starts.
If you read my last post you know I don't own a TV at the moment, so I'm at a friend's house watching the game.  In my rush to get here I forgot to bring my copy of The Pink Book, Sports Astrology by John Frawley, so I'm going from memory re: how to judge sports event charts.  We'll see how good my memory is!
Kentucky gets first house and Lord 1 as the favored team.  Asc is 22 Libra, making Venus Lord 1.  Kentucky also gets Lord 10, their potential win.  Lord 10 is the Moon in its own sign, placed right inside its own cusp, a good place to be.
The UConn Huskies get Lord 7, Mars and Lord 4, Saturn.  Mars is at 19 Libra Rx, three degrees and moving away from the Asc.  I don't believe this is close enough to the Asc to be an influence on the Kentucky team.  Lord 4, Saturn, isn't doing anything noteworthy sitting just inside cusp 2.
Antiscion Fortuna is important in these charts, as I recall.  Fortuna is 0 Aquarius, making its antiscion 29 Scorpio.  Oh, look:  Moon at 25 Cancer will trine antiscion Fortuna in 4 degrees, which should be in range for a basketball game.  That looks like one testimony in favor of Kentucky.
Lord 1 is exalted, but as this is not a horary chart I don't think it matters.  Lord 10, Moon, just on its own cusp 10 is a minor positive testimony.
I think all we have to go on here is Moon to antiscion Fortuna in 4 degrees.  Based on this I predict a win for Kentucky.
Image Credit: By Kentucky Wildcats - University of Kentucky Graphic Standards, Public Domain, https://commons.wikimedia.org/w/index.php?curid=45619048